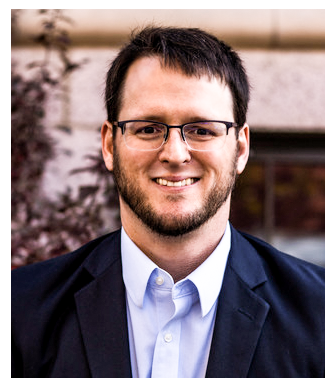 Matthew Dodson, OTD, OTR/L

Dr. Matthew Dodson is an occupational therapist (OT) with over 15 years and 20,000 hours of experience partnering with clients and organizations to address cognitive performance deficits. He is especially passionate about addressing brain-related conditions that aren't necessarily obvious to outside observers but can significantly affect a person's functioning and quality of life.
Based in Ft. Collins, CO and providing telerehabilitation and virtual services nationwide, Matt prioritizes empathy, humor, and evidence-based assessment and treatment in his work with clients and their families. He is a strong advocate of partnering with clients to find real-world solutions to their real world-problems though a "deficits not diagnosis" approach.
Braintrust® uses what's called a "deficits not diagnoses" model. This means we focus on functional challenges no matter they may be coming from (a TBI, a concussion, learning disability, etc.). While some therapists may only work with specific diagnoses, Matt believes that performance deficits in daily life can be addressed effectively through evidence-based occupational therapy regardless of what causes them.
Matt has a clinical doctorate (2006) from the OT program at Washington University in St. Louis' School of Medicine, the top-ranked OT school in the country. In addition to extensive work with clients in multiple settings, he designed and administered outpatient TBI OT programming at Walter Reed National Military Medical Center. He also has traveled internationally as a consultant to the Department of Defense for TBI and Behavioral Health, and currently works with various nonprofits addressing combat recovery as well as the needs of retired contact sports athletes. In addition to client care, Matt trains other therapists in concussion care and cognitive rehabilitation publishes professionally and serves as an expert witness in head injury legal cases. In his personal time, Matt is an avid skier, dog wrangler, board game player, and proud uncle.